A new
standard

for user interaction
By being able to interact directly with a touchscreen we can create a simple bridge between the physical and the digital.
You don't need VR, Wi-Fi, Bluetooth, NFC - or even less secure QR-code; you only need a touchscreen - just like an iPad.
Projects
Infiniti Event
Event Management
A collaboration with Infiniti resulted in a tailored event management system that delivered guest registration, test car drives, and brochure delivery all with a single card tap on an iPad.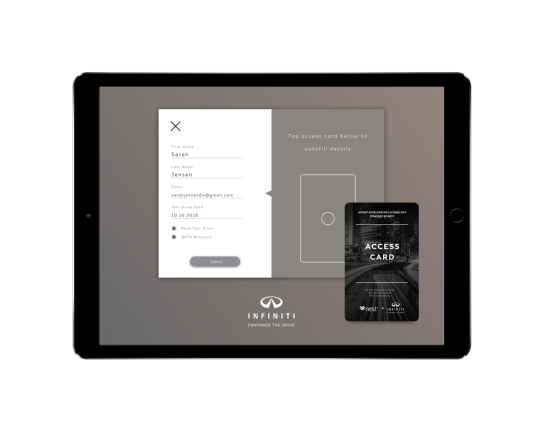 Eventfull Solutions
Events and Marketing
Transparent integration with existing RFID card-based property management systems to empower property owners with:
Remote deployment and control of location-specific services
Integration with client apps for property access
Big data analytics on customer profiles and behaviour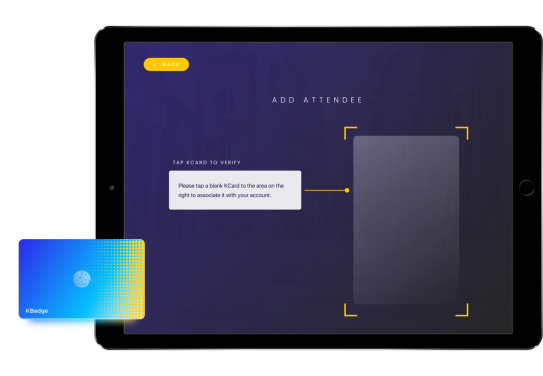 Cookie Kiddle
Education
Convert any iPad into a kinaesthetic phonics learning game. Our own Cookie Kiddle adds a physical playing touch to conventional digital devices.